Lung Cancer Screening Program with Low Dose CT Scan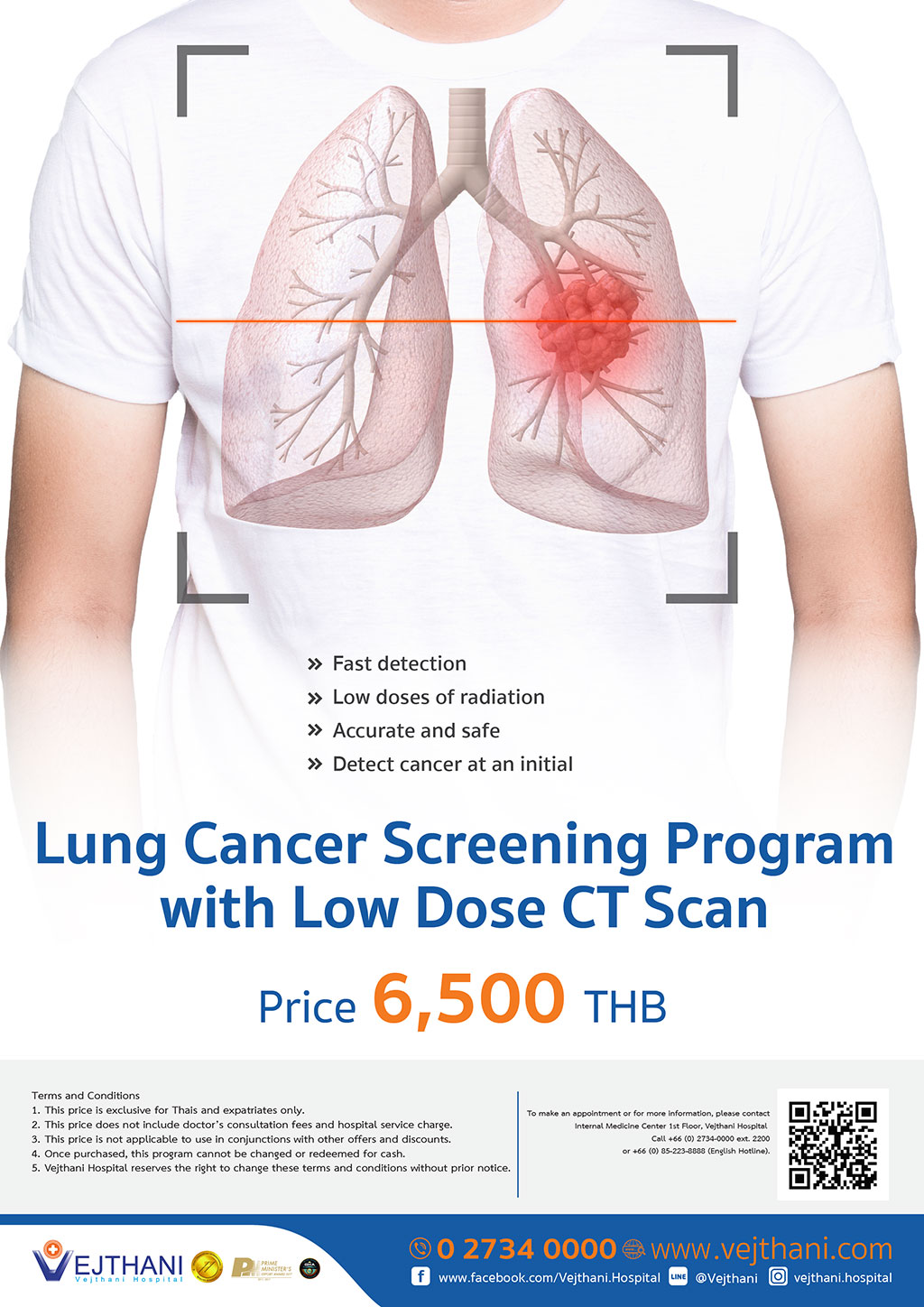 Lung Cancer Screening Test with Low Dose Chest CT Scan Price 6,500 THB
Fast detection
Low doses of radiation
Accurate and safe
Detect cancer at an initial stage
Terms and Conditions
This price is exclusive for Thais and expatriates only.
This price does not include doctor's consultation fees and hospital service charge.
This price is not applicable to use in conjunctions with other offers and discounts.
Once purchased, this program cannot be changed or redeemed for cash.
Vejthani Hospital reserves the right to change these terms and conditions without prior notice.
To make an appointment or for more information, please contact
Internal Medicine Center 1st Floor, Vejthani Hospital
Call +66 (0) 2734-0000 ext. 2200
or +66 (0) 85-223-8888 (English Hotline)