111 Residence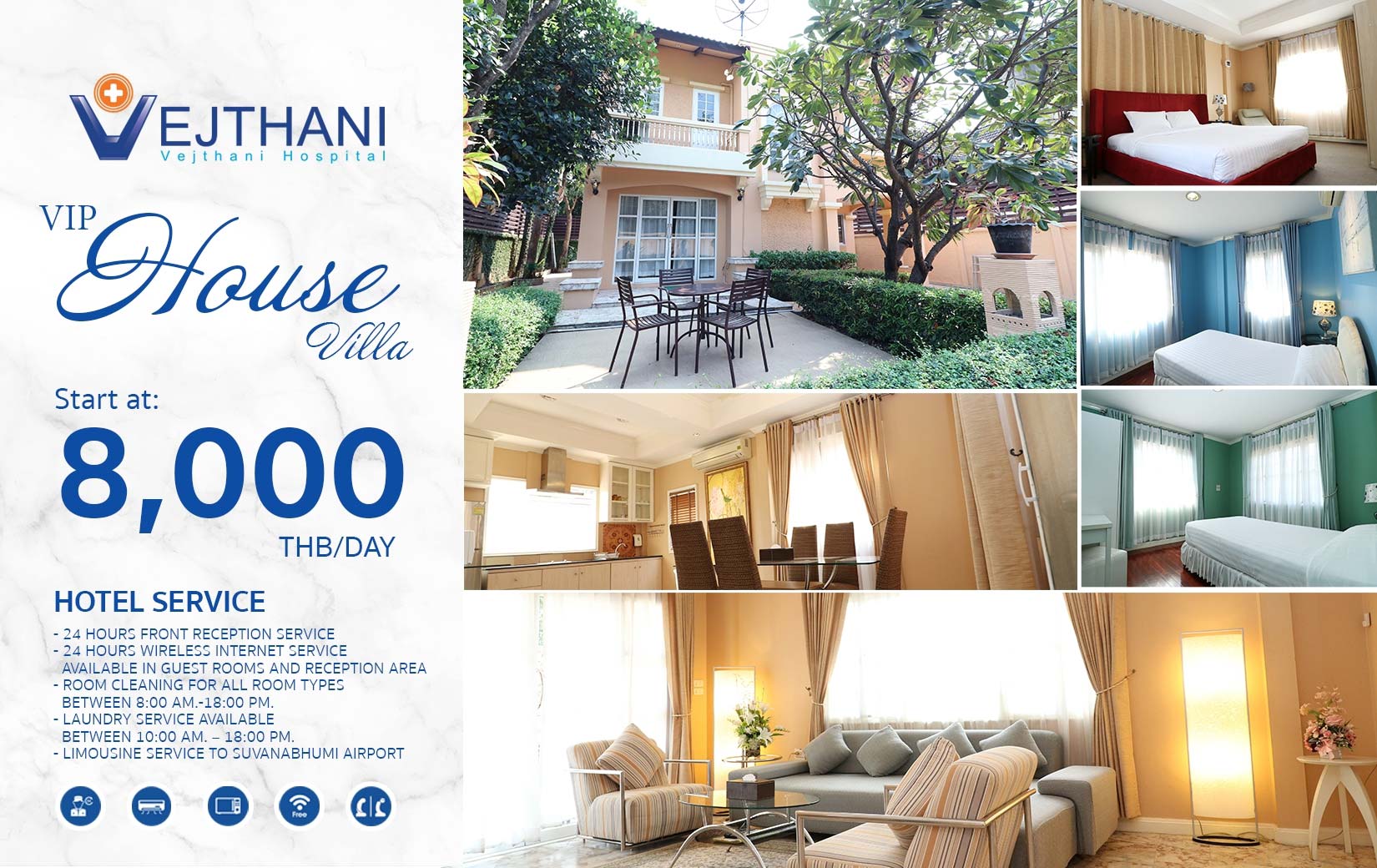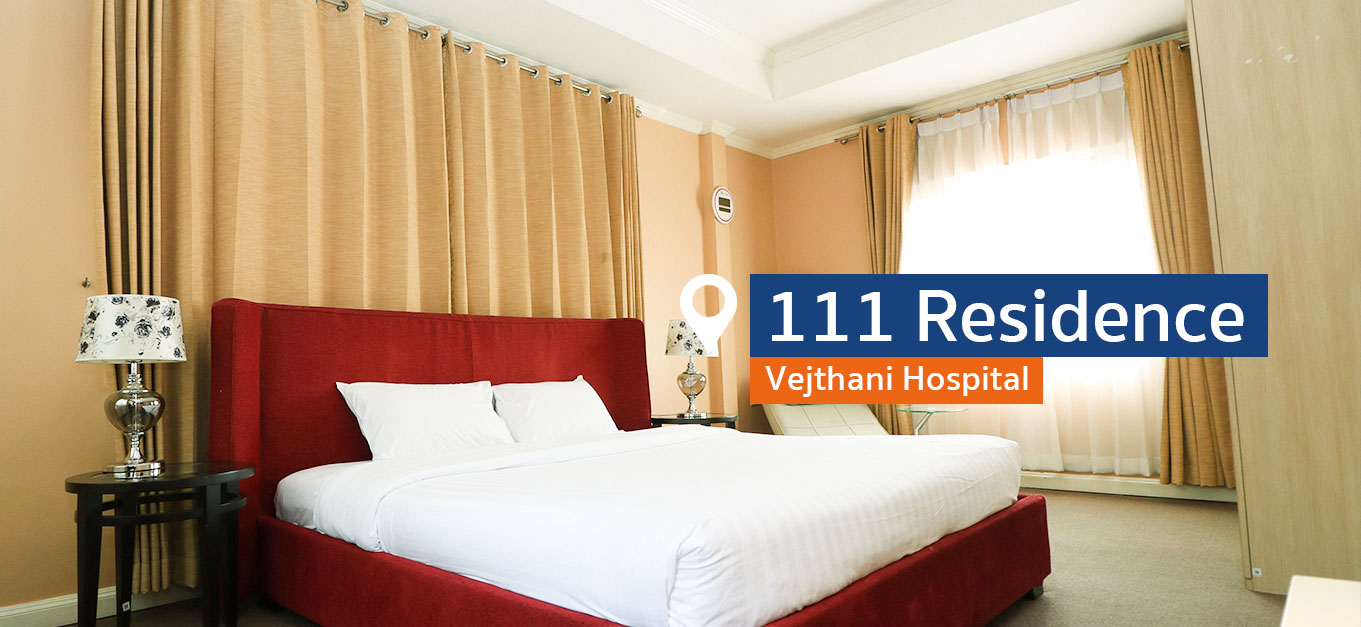 ACCOMMODATION FEE @ 111 RESIDENCE

ROOM TYPE

NORMAL RATE (BAHT) / ROOM / NIGHT

DELUXE
1,800
V.I.P. DELUXE
2,200
FAMILY SUITE
(2 BEDROOMS WITH CONNECTING DOOR)
6,000
V.I.P. HOUSE
(4 BEDROOMS / KITCHEN)
8,000
EXTRA BED
600
EXTRA MATTRESS
300
CONDITIONS
Only cash is required to guarantee a room and its security key card during the first check-in. The key card is valid until the guest checks out.
The deposit will be returned in case of none of any damaged things in the room.
Room bills will be settled when a guest checks out.
Master bed and twin beds are of the same rates.
The third person will be charged 600 baht per night for an extra bed or 300 baht per night for a mattress.
HOTEL SERVICES
24Hr front reception service
24Hr free Internet and Wi-Fi
Room cleaning service available 09.00 – 17.00 Hrs.
Laundry service 08.00 – 16.00 Hrs.
Transportation service to Suvarnabhumi Airport
PAYMENT
Payment must be settled in full amount before the guests check out. The hotel accepts any kind of currency and credit card.
If guests stay for a long period, they must settle a bill every 7 days.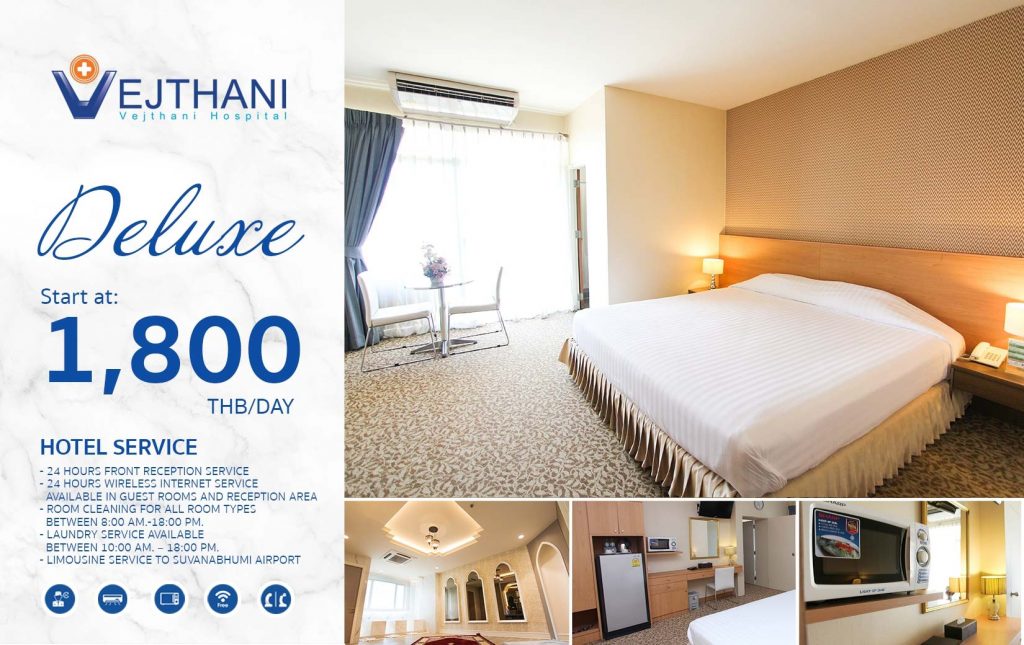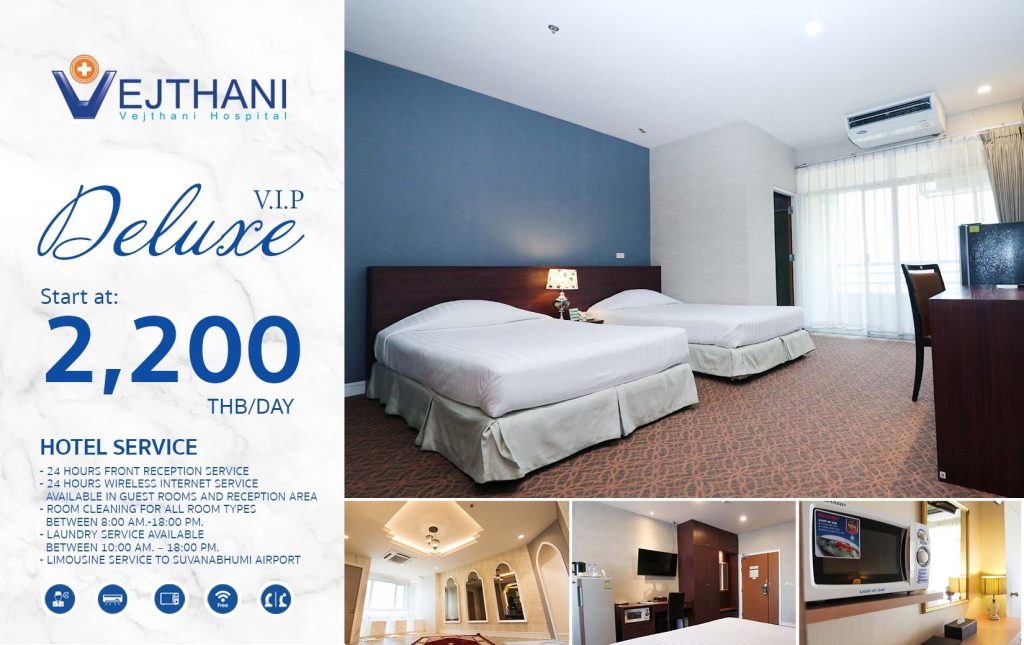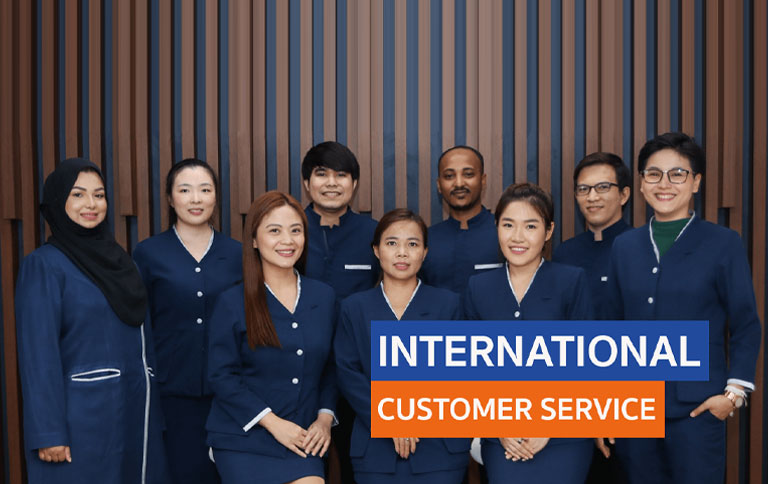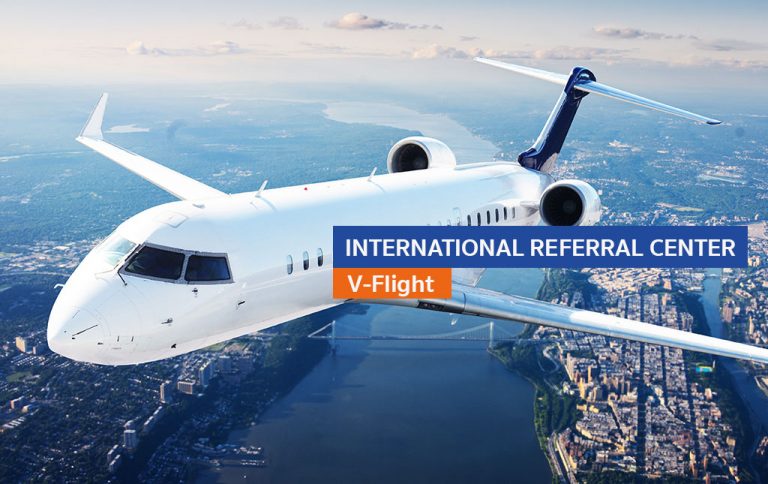 INTERNATIONAL REFERRAL CENTER (-RAA)
The Referral and Aviation Division provides a variety of travel services including visa extensions and business support to all patients and their family. This is to ensure that all of them are well assisted based on their travel requirements.